Concert – The Rodd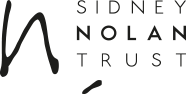 BIRMINGHAM CONTEMPORARY MUSIC GROUP CONCERT AT THE RODD
NEXT is a brand new, innovative programme of study created by Birmingham Contemporary Music Group and Royal Birmingham Conservatoire to support early career musicians who want to dedicate their professional career to contemporary music.
In this performance at The Rodd, the first cohort of NEXT musicians will present a concert of works by living composers including Tristan Murail, Kalevi Aho and Rebecca Saunders.
Refreshments will be available.
Tickets are £12.00 plus a booking fee of £1.16 made to Eventbrite.