Recreation & Leisure
Air Sports
Herefordshire Aero Club, Shobdon Airfield, Leominster, Herefordshire, HR6 9NR
Tel: 01568 708369
Fax: 01568 708935
Herefordshire Gliding Club, Shobdon Airfield, Leominster, Herefordshire, HR6 9NR
Tel: 01544 260740
Mob: 07974 803748
Tiger Helicopters, Shobdon Aerodrome, Shobdon, Leominster, Herefordshire, HR6 9NR
Tel: 01568 708028
Fax: 01568 708005
Altered Attitude Aerobatics, Shobdon Aerodrome, Shobdon, Leominster, Herefordshire, HR6 9NR
Tel: 01544 260250
Mob: 07990586469
---
Balloon Flights
Virgin Balloon Flights, Herefordshire
---
Border Badminton Club
Lady Hawkins Community Leisure Centre Thursdays from 10th September to April. 6.30-9pm. All ages and capabilities welcome. Equipment provided. More details on 01544 350511
---
Bowling
Kington Bowling Club  Tel : 01544 231450 | Email : info@kingtonbowlingclub.co.uk
A lawn bowls club.
Participating in a mixed sex league and also friendly games against local clubs and visiting teams. There are a variety of club competitions during the season, which runs from April to September. We welcome bowlers of all standards, from novice to experienced Club bowlers.
We are happy to take touring teams as well as any visitors who may wish to try their hand at lawn bowls (by arrangement).
---
Karting
Border Kart Racing, Kinsham Raceway, Lower Kinsham, Nr. Presteigne, Powys, LD8 2HN
Herefordshire Raceway, Lower Hurst, Weobley, Herefordshire, HR4 8QY.
Tel/Fax 01544 318334
An outdoor Go-Karting track for visitors to drive our own fleet of powerful twin engine pro karts on an active and drive basis. The track has computerised lap timing.
Open 1st November to 1st April Saturday only 10am-2pm
1st April to 31st October Wed. to Fri. 2-8pm or dark
Sat & Sun 10am-8pm or dark. Closed Monday. Owner drivers on Tuesday
---
Golf
Kington Golf Club
Bradnor Hill, Kington, HR5 3RE
Tel: 01544 230340 option 2
Website: www.kingtongolf.co.uk
The Clubhouse is open to the public 7 days a week for Golf and refreshments
April to 1st October
Breakfast 9am to 11.30am
Hot & Cold drinks
Bar Meals and Daily Specials 11.30am to 8pm
Sunday Carvery 1pm to 3pm (reservations by Friday 4pm)
---
Leisure Centres
Lady Hawkins Community Leisure Centre, Kington.
Tel:01544 230488
Sports Hall, Squash Courts, Fitness Room, Tennis Courts, Registered play scheme in school holidays.
Presteigne Leisure Centre. Tel: 01544 260302
Leominster Leisure Centre. Tel: 0300 012 1222 option 3
Hereford Leisure Centre, Holmer Road, Hereford. HR4 9UD. Tel: 0300 012 1222 option 2
---
Motor Cycling
Kington's local club who stated that "We are very fortunate in our location to be able to ride only a short distance to be on some of the best roads in the U.K.". The club welcomes lone riders or other motor cycle clubs to join them in a weeekend of riding.
Tel: 07711 690335
Kington Motorcycle Club
---
Mountain Boarding
Court Farm, Tillington, Hereford, JR4 8LG
Tel: 01432 760271
Court Farm Mountain Boarding Centre is the first offical Maxtrack Centre in Herefordshire and provideds an excellent venue for mountain boarders of any ability.
Open April to October, Weekends 11am-6pm.
During school holidays Wednesday to Sunday or by arrangement - please enquire.
Board Owners Evenings - Wednesday 6-8pm
---
Museums
The Land of Lost Content
Museum of British Popular Culture, The Market Hall, Market Street, Craven Arms. SY7 9NW.
Visit Stella Mitchell's "Land of Lost Content" and recall the 20th Century.
---
Quad Biking
Quad Off Road and Racing
Oaker Wood Leisure, The Timber Yard, Bucknell, Shropshire,
SY7 0EL.
Tel/Fax: 01547 530240
---
Riding
Bryngwyn Riding Centre, The Old Rectory, Bryngwyn, Newchurch, Kington, Herefordshire, HR5 3QN.
Tel: 01497 851669
Hacking, lessons.
Bryngwyn Riding Centre
Freerein, Coach House, Clyro Court, Herefordshire, HR3 5LE.
Tel: 01497 821356
Freerein Riding
Heart of Wales Riding School, Tyddu, Penybont
Heart of Wales Riding School
Pax Equestrian Centre & Riding School, Woonton, Hereford,.
Tel: 01544 327846
Pax Equestrian Centre
Tregoyd Mountian Riding Holidays, Tregoyd, Three Cocks, Brecon,
Livery Service
Tregoyd Riding
Underhill Riding Stables, Dolau, LLandrndod Wells
Underhill Riding Stables
Welsh Trotting.
Wales and Border Counties Racing
Tel: 01497 847603
Welsh Trotting
---
Swimming
Dunfield House Residential Activity Centre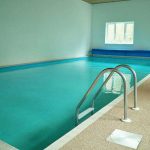 .
Two miles from Kington on A44 towards Rhayader. Indoor heated swimming pool for hire, minimum 2 people, maximum of 15 swimmers. Suitable for family groups or groups of friends. Book a regular time each week or book one off sessions. £9.00 per hour + additional £1 per head for 9 – 15.
Tel: 01544 230563
Cloud 9, Burton Hotel
Mill Street
Kington HR5 3BQ
01544 230323
East Radnor Leisure Centre, Presteigne
Tel: 01544 260302
Leominster Swimming Pool
Open Mon-Fri 7am-10pm, Sat. 8am-6pm, Sun. 8am-8pm.
Tel: 0300 012 1222 option 3
Hereford Swimming Pool
St. Martins Avenue, Hereford, HR2 7RQ
A mix of traditional leisure facilities for all the family, offering swimming, diving, teaching and leisure pools with sauna, sunbeds and fitness suite facilities.
Tel: 0300 012 1222 option 1
Hay-on-Wye Swimming
Oxford Road, Hay-on-Wye
Tel: 01497 820431
Teme Ludlow
Bromfield Road, Ludlow,
Shropshire, SY8 1DR
Tel: 01584 874620